Anderson
Able Seaman, Alfred Lancelot Anderson, from 1 Norman Terrace, Campbell Street, Hull, died serving the Royal Navy on 13th April 1915. His son William Oliver Anderson died at sea in Russia in 1919.
Cressey
Robert James Cressey, Skipper of the 'Stirling' sank with his steam ship on the 24th February 1915. His son George James Cressey, died on the Trawler 'Hermia' on the 1st August 1916. They were the Husband and son of Mary Cressey who lived at 11 Shaw Street, Holderness Road.
Boyle
Master Mariner, Frank Boyle sank with 'Campania' on 20th February 1918. He had lost his son, the previous year,- 2nd Lieutenant, Charles Boyle, of the 4th East Yorkshire Regiment, killed on the 23rd April 1917. His brother George Lawrence Boyle, had died with the 1st East Yorkshire Regiment, on the 3rd November 1914. Frank left his wife Annie at 116 Park Grove,. His son Charles lived 29 Hymers Avenue, and brother George at 9 Consatble Street. His parents Lawrence and Mary Boyle lived at 3 Balfour Street.
Foster
Arthur Edwin Foster lost two sons in the war. These were Arthur Foster, 10th West Yorkshire Regiment killed on 14th April 1917 aged 27 years. His younger son George Foster, 2/8th Sherwood Foresters was killed three days later on the 17th April 1917, aged 24 years. Arthur Edwin having seen both sons killed was to die himself on the 8th September 1918 serving with the Northumberland Fusiliers.
Cheetham
Second Officer, Alfred Buchacan Cheetham, sank with the Steam Ship 'Prunelle' on the 22nd August 1918. It was sunk on a voyage from London to Dundee carrying a cargo of Jute when it was torpedoed by the U-Boat 112, 2 miles South East of Blyth. He left a widow Eliza and daughter Carrie at number 40 Bean Street, Anlaby Road. Their 16 year old son Wilfred Alfred Cheetham also drowned, when the Hull Steam Ship, 'Adriatic ' was sunk on the 31st October 1916.
Hillam
Skipper, George Hillam, commanded the Trawler 'Numitor' which was lost at sea on 20th April 1918. His 16 year old son George Hughs Hillam, had previously been killed serving with the Royal Navy, on HMS Cornwallis, on 25th April 1915
Clark
Pte., John Bernard Clark, 10th EYR, was killed in action on 29th September 1918. His father Pte., Herbert Taylor Clark, 2nd EYR, was killed at Ypres on 5th February 1915. They are remembered on the memorials at Tyne Cot and Menin Gate respectively. They lived with Mary Clark at 4 Phoenix Court, Waterloo Street, Hull.
Johnston
Charles Crosby Johnston, Snr, was lost at sea on the Steam ship ' Sappho' on the 27th December 1915. His son also called Charles Crosby Johnston, died fighting with the Canadian Expeditionary Force at Ypres on 19th April 1916. They lived at 199 Hessle Road.
Coates
Skipper, William Darby Coates Snr. (59 years) and his son 3rd Hand, William Darby Coates Jnr. (20 years), died on the 21st January 1916, when Hull steam trawler, 'Earl' was lost with all hands . They lived at 6 Empringham Place, Daltry Street, Hull.
Skipper, Andrew Summers (49) drowned with his seventeen year old son, Harry Andrew Summers, on the trawler 'Mauritius'. It was sunk on the 17th May 1915, with all hands. Their wife and mother, Fanny, lived at 12 Division Road, Hull.
Lindo
Fred Lindo, Senior., was lost on the Hull ship 'Khartoum', on 26th March 1916. His son Fred Lindo, Junior, died seven months later, on the trawler 'Lord Roberts' on 26th October 1916. Their wife and mother was Jane Rebecca Lindo, 8 Blanche Grove, Brighton Street.
Cooper
Father and son, Leonard William Cooper, Snr, aged 52, and his son Leonard William Cooper, Jnr, aged 32 years, both died at sea on the 16th November 1916, when their steam ship 'Vasco' was sunk. They both left widows at 8 Byron Street, Westcott Street and 182 Mersey Street.
Nanney
Pte William Rees Nanney, died at Gallipolli on the 20th August 1915, serving with the Welsh Fusiliers. His son John Halford Nanney of the South Wales Borderers was killed on 31st July 1917, aged 20 years old and is commemorated on the Menin Gate at Ypres. They were the husband and son, of Catherine Nanney, who lived at 14 Flora Avenue, Carlton Street, Hull.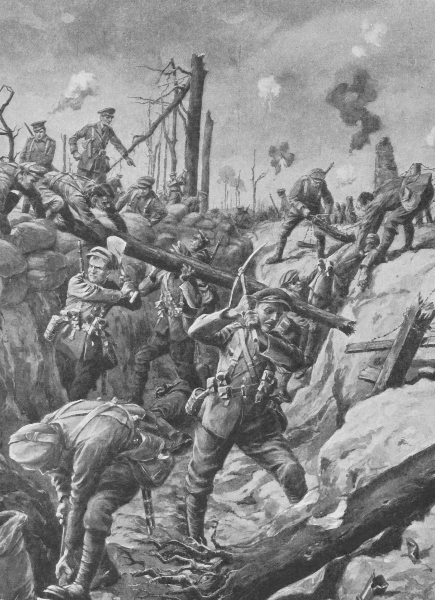 Subcategories
George Skipworth, the father died on the 26 February 1916 Age 46. His ship the SS 'Dido', hit a mine at the mouth of the river Humber. George's son, John William Skipworth 1st/4th Bn., East Yorkshire Regiment, died on 23 April 1917, Age 20, at Calais in France. They both lived within the Adelaide St area, Hull.